Susan Schwaab - Vice-President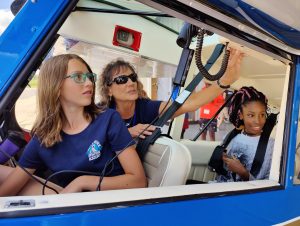 Susan fell in love with aviation from an early age and worked her way up from flight instructing and charter/commuter flying to United Airlines where she enjoyed an amazing career flying both domestically and internationally, retiring after 30 years as a Boeing 777 captain. 
After retirement, she founded a flying program in Madison for kids who were from disadvantaged or underrepresented communities to expose them to the joys of aviation, a program that lives on. She continues to find the aviation world rewarding as a general aviation pilot, flight instructor and mentor.