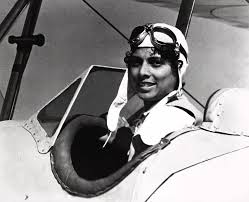 Willa was a one-of-a-kind aviator who achieved much during a time when great barriers existed for African Americans who wanted to have careers in aviation. She spent her life as an aviation educator while also advocating for racial and gender equality in the field.
Willa Brown was the first African American woman to earn a U.S. pilot's license, and the first to run for Congress. Ms. Brown was the first African American officer in the Civil Air Patrol and the first woman to hold both a pilot and mechanic's license.
She began learning how to fly and fix airplanes in the mid-1930s. She started a national organization with two associates to increase African American interest in aviation careers. Brown eventually started a school in Chicago to train black aviators and mechanics.
During World War Two, Willa Brown lobbied the government to integrate the Army Air Corps and the Civilian Pilot Training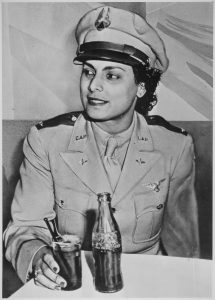 Program in an effort to counter a 1925 Army War College study that claimed that African Americans were unfit to fly. Her efforts paved the way for the military to award training contracts for black pilots. The Cornelius Coffey School of Aeronautics trained over 200 pilots that eventually joined the famed Tuskegee Airmen.
Also during this time Brown joined the Civil Air Patrol (CAP) achieving the rank of Lieutenant, the first African American to become an officer in the CAP.
Born in Kentucky, Willa spent most of her life in Chicago, Illinois. In the early 1950s she ran twice for Congress in Illinois, the first African American woman to run in a congressional primary. While she was not successful in either campaign, Brown continued as an educator, teaching business and aeronautics in the Chicago Public Schools. After her retirement in 1971, she achieved one more first, by serving on the Women's Advisory Committee of the Federal Aviation Administration.
For further reading on Willa Brown and her incredible life visit these great sources: