Emilie D'haeseleer - At Large Board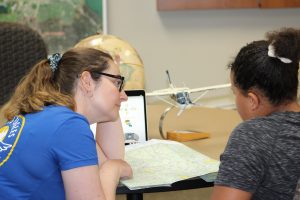 Since childhood, I've been driven to become a pilot. After completing Mechanical Engineering degrees, I obtained flight ratings in Europe and the USA. My pilot career began at CAE Aviation Academy where I worked as a flight instructor. In 2019, I joined Air Wisconsin. After achieving the position of Captain at Air Wisconsin, I landed my dream job at United Airlines. Currently, I serve as a first officer on the B737. I appreciate how flying bridges cultures and broadens horizons.

In my free time, I love to travel, hike and read history and travel books. I live in Madison with my husband and my cat.